As COVID-19 changed the world, and continues to evolve, we've been fortunate to have been able to work a few non-profit organizations to help them adjust. Recognizing the critical importance of good, professional communications strategy right now we've done what many others have done – offered pro bono support as our contribution.
In the last week, we've been able to connect with non-profit organizations and wanted to share what have become the common themes of discussion.
First, it's important to keep lines of communication open with board members, employees, volunteer groups, donors and the people served. It's important to be transparent about decision-making and impacts regarding planned events or even the possibility of closed doors.
Another point of interest has been business continuity and recovery plans. The process of a communications audit has been a good one to spark discussions that can lead to business continuity.
We've counseled a number of organizations through how to organize virtual meetings using laptops in remote locations (like from home). There are a number of programs that do this but two of the best are Zoom and Go-to-Meeting.
We are encouraging non-profits to stay in contact with their MLAs and MPs to ensure their voice is heard in some of the difficult financial decisions that will need to be made in the future.
And lastly, this is a good time to dust off several policies such as "Working from home," and "Sick Leave."
What comes next?
The most difficult part for non-profits right now is seeing the light at the end of the tunnel. We don't know how long this is going to last and yet we're compelled to plan for what "normal" will look like eventually.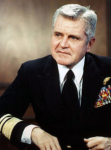 In his book Good to Great, author James Collins recalls a conversation he had once with Rear Admiral James Stockdale regarding his coping strategy while he was a Prisoner of War in Vietnam. Collins asked Stockdale who had it toughest during their time in captivity to which the Rear Admiral replied "Oh that's easy, the optimists. They were the ones who said 'We're going to be out by Christmas,' but Christmas would come and go. They died of a broken heart. This was an important lesson, you must never confuse faith that you will prevail – which you can't afford to lose – with the discipline to confront the most brutal facts of your current reality, whatever they may be."